Pawtero's walking and drop-in services for dogs and cats was created to provide families with the support needed to care for their pet. From walking to cleaning litter boxes we've got you covered.
Right from the app you can create an appointment, schedule a walk or drop-in visit, see photos and even a report card of how they did.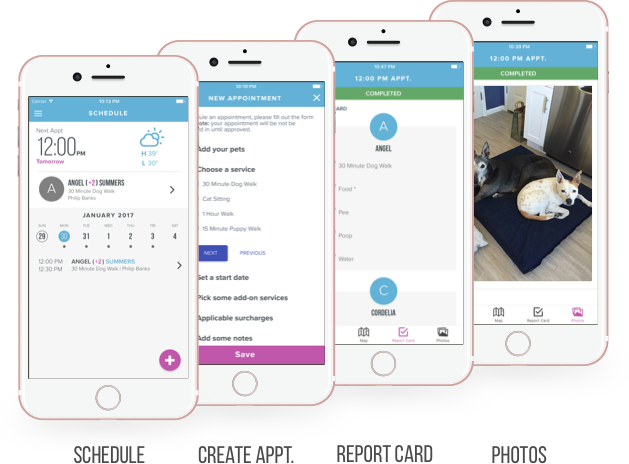 To get started complete the form below and a manager will contact you to answer all of your questions and provide you with the on-boarding package.